Potential Vendors
Interested in selling your products to Nugget Markets, Fork Lift, or Food 4 Less in Woodland or Vallejo?
We're interested in receiving information about your company and products. To request an appointment with one of our Buyers, please complete the following steps:
Download and save our Vendor Appointment Request Form to your computer.
Complete the form and save.
Email the completed form to vendorrequest@nuggetmarket.com
You will receive an e-mail confirming once we have received your request form.
Providing complete and accurate information can help to expedite the process. We thank you for contacting Nugget Markets, Inc.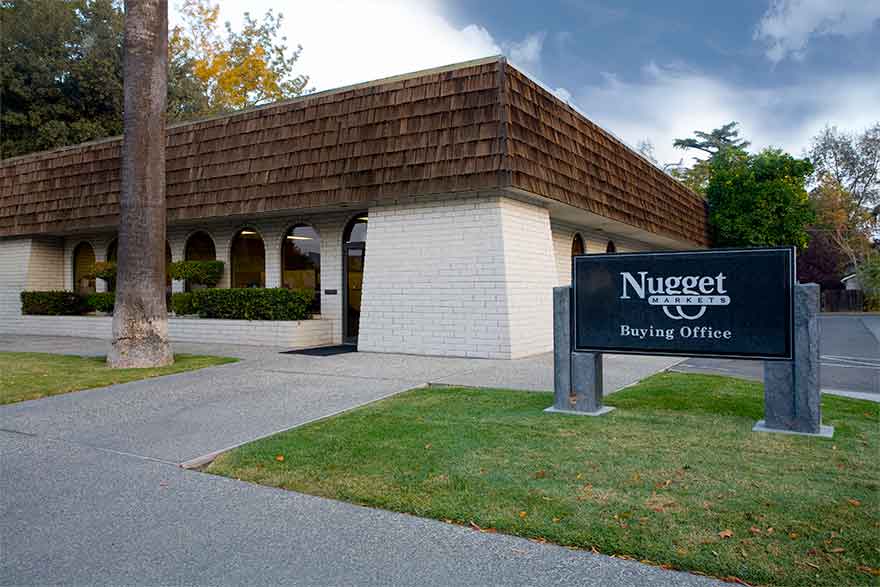 Nugget Market, Inc.
Buying Office
163 Court Street
1 (530) 669-3300
Telephone
Samples By Request Only
We receive a large volume of new items every week. Please DO NOT send or drop samples off at our buying office until they have been requested by one of our buyers. Thank you!
Current Vendors
Has your Nugget Markets, Fork Lift or Food 4 Less Buyer requested that you complete one of the following forms? If so, please complete and email back to your buyer.