Recipe Archive Nugget Markets Signature Recipes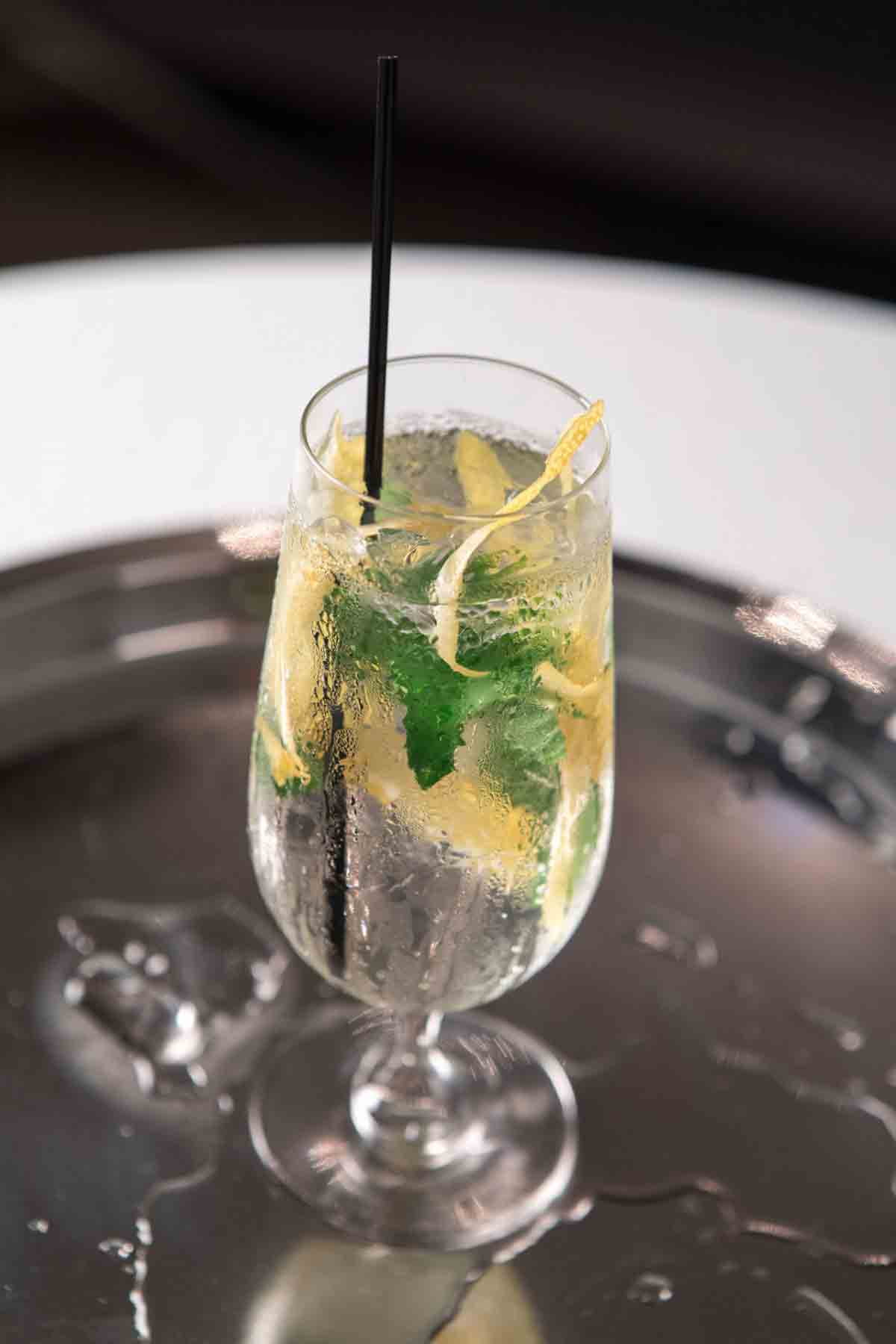 Prep time:

5 minutes

Cook time:

5-7 days (for infusion)
Yield:

1 cocktail

Difficulty:

1 out of 5
Share this recipe:
While it may look a little befuddling, Buddha's Hand Citron is an age-old fruit with a sweet floral fragrance and mild zest that make it perfect for infusing into spirits like the base of this refreshing cocktail.
Ingredients
Buddha's Hand Mojito:
2 ounces Buddha's Hand-Infused Rum
1 ounce Mint Simple Syrup
6-8 ounces soda water
7-10 mint leaves
7-10 Buddha's Hand strips
Buddha's Hand-Infused Rum:
1 quart premium white rum
1⅓ cups sliced Buddha's Hand
Mint Simple Syrup:
1 cup sugar
1 cup water
20 mint leaves
Preparation
To make Buddha's Hand-Infused Rum, combine rum and Buddha's Hand slices in an airtight container. (Since the pith ]t bitter, you can use the whole fruit.) After 5–7 days, strain out Buddha's Hand pieces.
To make the Mint Simple Syrup, combine sugar and water in a sauce pan, bring to boil, then remove from heat. Add about 20 mint leaves and cover for 30 minutes. Strain and cool.
To make Buddha's Hand Mojito, combine Buddha's Hand-Infused Rum, Mint Simple Syrup and soda water in a glass with ice. Stir in mint leaves and Buddha's Hand strips for garnish.