Specialty Grocery
Nugget Markets is proud to offer you the lowest prices on all of your staple grocery needs, as well as a wide selection of hard-to-find specialty grocery items.
To make these specialty items easier to find, we integrate them into our regular grocery aisles. You'll find organic granola on the cereal aisle, gourmet pasta sauce next to the conventional varieties, and local organic milk in the dairy case.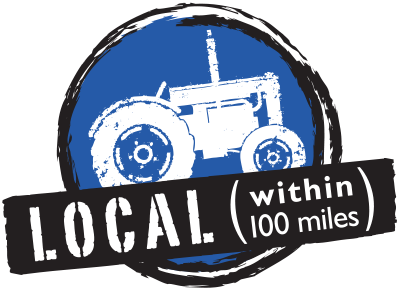 Local Love
Mar 25, 2013 12:46 PM

A true feel–good product,Greenfreak bag clips are made from more than 80 percent recycled Styrofoam. The non–biodegradable plastic is recycled in a specialized process that Greenfreak calls "upcycling", creating a great bag clip that's super–durable!

Continue reading …
Haps on the End Caps …
Mar 31, 2013 12:16 PM

If you think these tamales taste as authentic as the ones sold from little street–corner carts, you'd be right: Texas Tamales started as a home business, sold first from the owners' own kitchen, then from a street cart, and now they're available in our stores! We carry five delicious varieties:

Continue reading …

Mar 31, 2013 11:56 AM

Ready to make some jam or jelly? We suggest using Pomona's Universal Pectin, a 100 percent citrus pectin with no added sugar or preservatives that jells reliably with low amounts of any sweetener.

Continue reading …

Mar 29, 2013 10:03 AM

Freshly brewed and 100 percent natural, Favorit Iced Tea is a delicious new addition to our tea offerings! Made with only real tea leaves, sugar, Swiss water and a high percentage of real fruit juice, it comes in delicious flavors including Ceylon green tea, peach and lemon.

Continue reading …
Special Diets
At Nugget Markets, we understand that shopping while accommodating a special dietary need can be challenging and even frustrating. In order to offer a helping hand when shopping for specific food categories and special diets, we have created the following shelf tags to help you find products more easily in our stores.
Local

Products grown or produced within 100 miles of our home offices in Woodland, California.

Organic

Products certified by the USDA as either "100% organic" or "organic," which means that 95% or more of ingredients are organic certified.

California-Grown

Products grown or produced outside the 100 mile radius of our local products, but still within the borders of our state of California.

Gluten Free

Products that contain no wheat gluten.*

Imported

Products produced outside the United States.

Fair Trade

Products in compliance with provisional, international Fair Trade guidelines.

Heart Healthy

Products certified by the American Heart Association's Heart Check Program which sets guidelines for saturated fat and cholesterol content.*

Low Sodium

Items that meet the FDA standard for low-sodium products, which is 140 milligrams or less of sodium per standard serving of food.*

Dairy Free

Products that contain no dairy.*

Sugar Free

Products that contain no sugar.*
Product Lists
Need a little more assistance? We also keep updated, printable product lists for each special diet category in every store.
Visit our complete special diets product listing page to download and print the lists for your store.
* These special diet indicators are not intended to be used as or to replace medical advice. Please remember to always read product labels, as ingredients and manufacturers may change.