Recipe Archive Nugget Markets Signature Recipes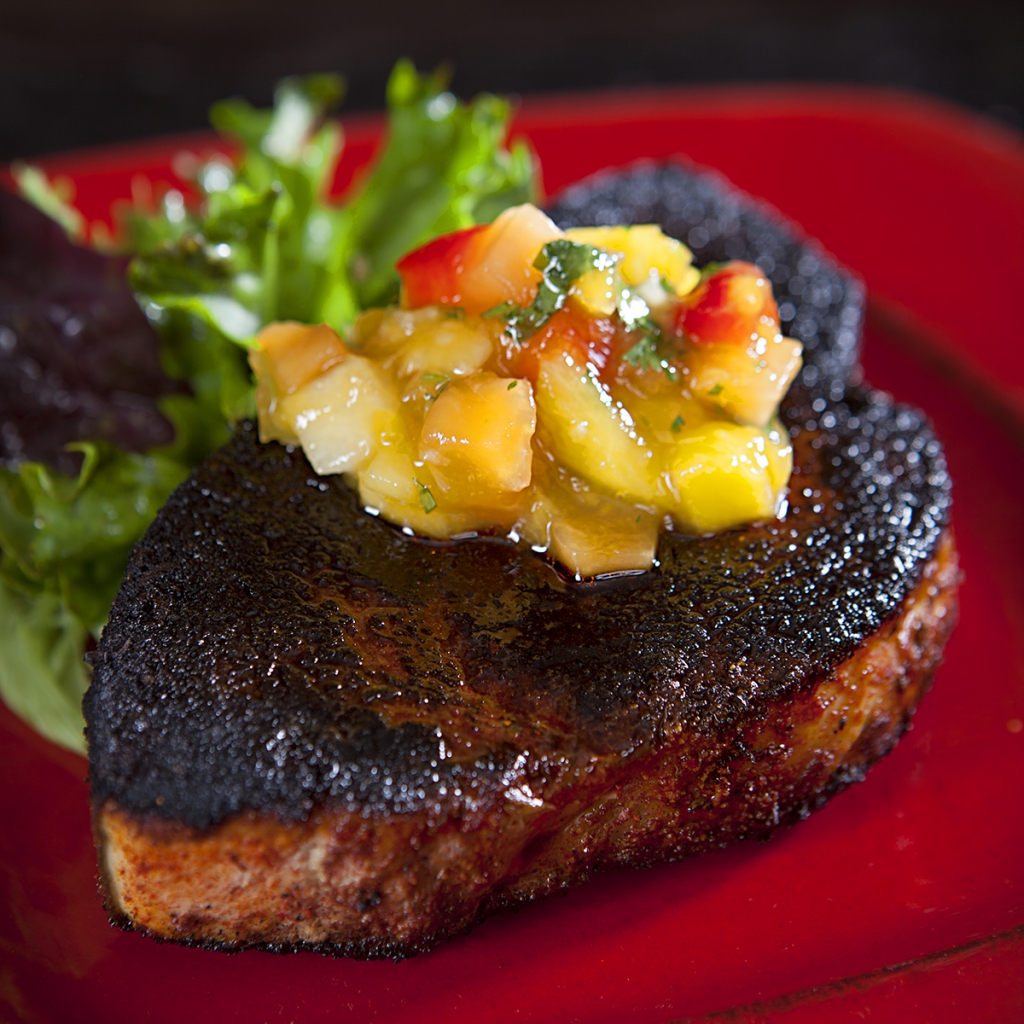 Grilled Swordfish with Tropical Fruit Salsa
Give your swordfish a tropical twist with a bit of homemade tropical fruit salsa.
Ingredients
4 swordfish fillets, 6-8 ounces each
Marinade:
1 cup olive oil
¼ cup balsamic vinegar
½ teaspoon red pepper flakes
1 teaspoon garlic, minced
1 teaspoon salt
¼ teaspoon black pepper
1 teaspoon sugar
2 tablespoons fresh herbs of choice (oregano, thyme, sage, rosemary, etc.)
Salsa:
1 cup assorted fruits of choice (pineapple, mango, cantaloupe, oranges, peaches, etc.)
2 Roma tomatoes, seeded and diced
½ avocado, diced
¼ cup red onion, minced
2 tablespoons cilantro, chopped
½ lime, juiced
2 tablespoons olive oil
Salt and pepper to taste
Fresh cilantro, for garnish
Lemon or lime wedge, for garnish
Preparation
Combine all marinade ingredients and marinate swordfish for 30 minutes.
Gently fold salsa ingredients together, careful not to smash. Let sit for 30 minutes.
Broil or barbecue the swordfish approximately 5-8 minutes per side—time will vary with thickness.
Plate the fish and spoon salsa over the top. Garnish with cilantro sprig and wedge of lemon or lime.