Bakery House-baked breads, cakes & more
Using artisan flour and never any additives or preservatives, we hearth-bake four varieties in our stone-deck ovens:
Sourdough: This bread rises for 18 hours and is naturally leavened, leading to its trademark sour taste. Try our sour rounds, baguettes, boulots, and the popular Dutch crunch.
Rustic French: These simple breads are made with just four ingredients: water, flour, yeast and salt. The result is a thin, crisp crust and a hint of buttery flavor. Try the French baguettes, piccolos, and rosemary rounds.
Italian: Made with extra virgin olive oil, Italian breads have a soft, pliable dough and crisp crust. Try ciabatta, focaccia, and pugliese loaves.
Organic whole grain: Made with 100 percent organic whole-wheat flour, these are some of our most nutritious bread offerings. Try our whole grain baguettes and boulots, and sprouted grain rounds.
Sprouted grain: Offering all the nutritional benefits of whole-grain, this healthful bread's nutrients are easily absorbed by the body. Try organic whole-wheat rounds, boulots and sandwich loaves.
Looking for a sweet St. Patrick's Day pairing? Lucky for you, we've got just the thing—Irish coffee and cake cups!

December already?? After a full year of reading adventures, it's time to finish strong with the genre that started it all—Classics! That's right, we're going to dust off the dust jackets of longstanding stories and set the table with sips and snacks that have stood the test of time.

Everyone knows people are more productive when there's food involved. From morning meetings to holiday parties, give your coworkers the gift of gourmet baked goods fresh from our bakery! Not only are our party platters beautiful and delicious, they're also made fresh to order and packaged for easy pick-up.
Nugget Markets is proud to be in partnership with these companies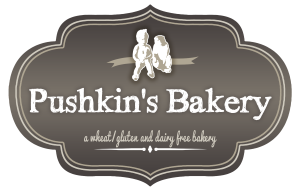 Sugar Plum Vegan