Daily Dish the Nugget Markets blog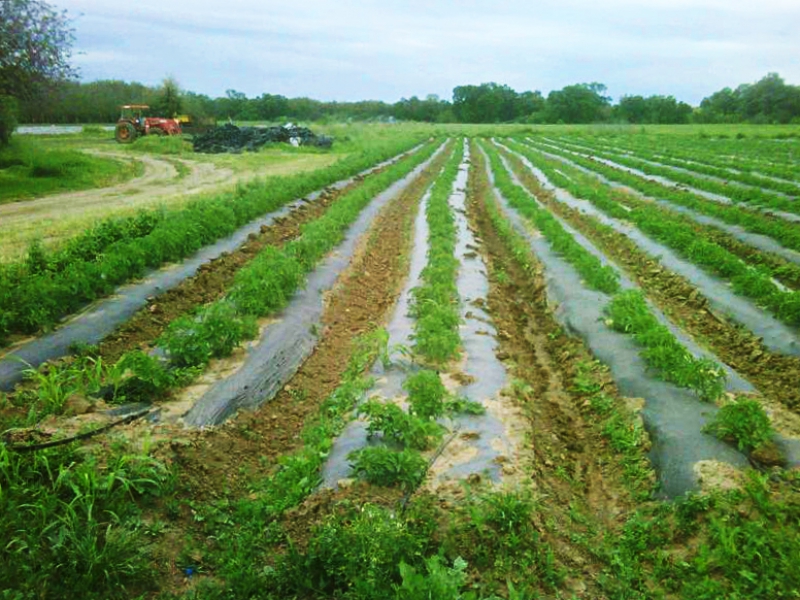 Terra Firma Farms Heirloom Tomato Update!
My how they've grown! Our produce specialists just took another trip to Terra Firma Farm in Winters to follow up on their heirloom tomatoes' progress after being transplanted. Paul with Terra Firma is excited about their progress and we're thrilled to see the tomatoes doing so well! We look forward to carrying Terra Firma's incredibly juicy heirloom tomatoes this season!