Daily Dish the Nugget Markets blog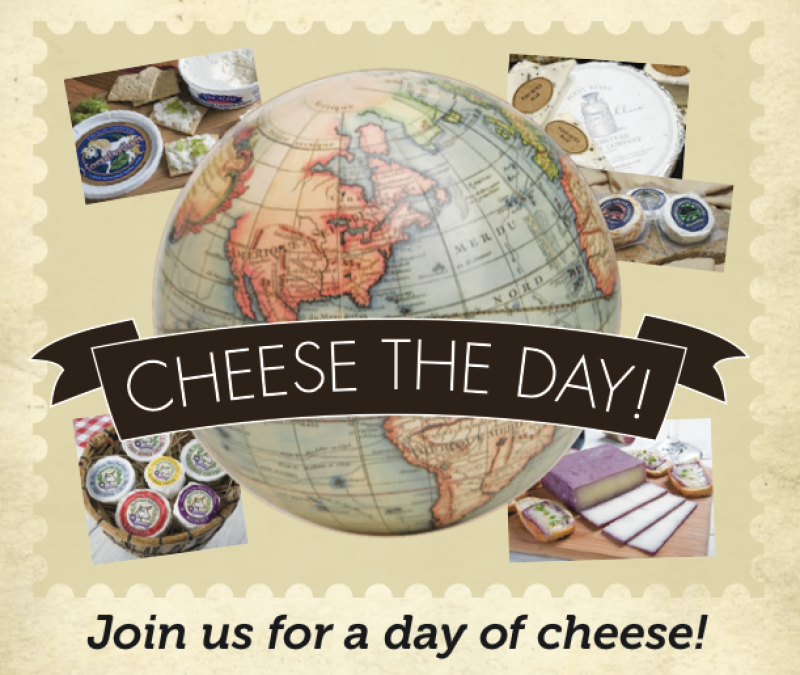 Join us for a day of cheese! Make your whey through some of our favorite curds! A wide variety of cheese makers, from around the world to our own backyard, will sample cheese from 9 a.m. – 7 p.m at the following stores.
• April 27th–West Sacramento, Elk Grove and Florin Road
• April 28th–Woodland, Vacaville, and both Davis locations
• April 29th–El Dorado Hills and Roseville
Save 25% on all cheeses sampled throughout the day!
Cheeses from Beehive Cheese Co., Somerdale, Beemster, Champignon, Columbus, Couturier, DCI Cheese Company, Lactalis, Cypress Grove, Fiscalini, Fond O' Foods, Kerrygold, Point Reyes, Redwood Hill Farms will be sampled. The cheese makers will also be sampling some new cheeses, and you can help us select our next new cheese by voting for your favorite.