Daily Dish the Nugget Markets blog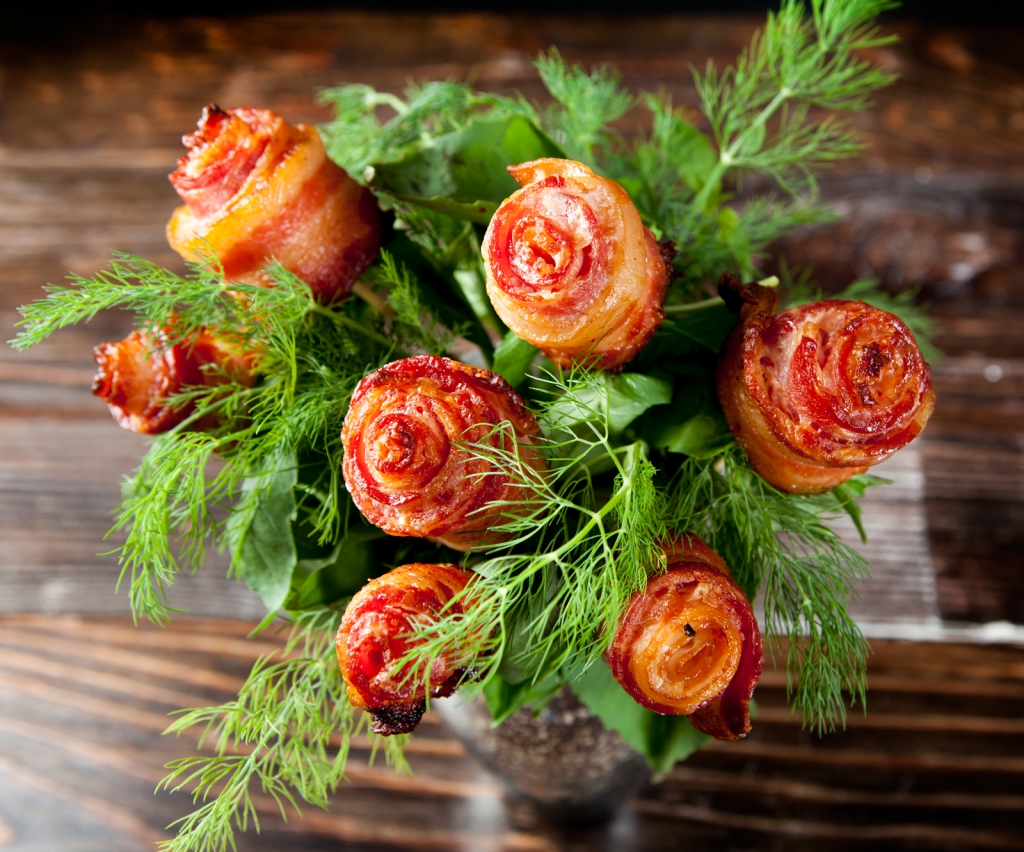 Give the dad in your life a beautiful bouquet of roses. Bacon roses, that is! This is an edible arrangement Dad can get behind. It's super simple, fun, and delicious. Follow our step-by-step tutorial and you're well on your way to bacon bliss.
Materials:
1 package thick-cut bacon
24 toothpicks
12 long bamboo skewers
1 bunch basil
1 bunch dill
Vase
Step 1: Roll one (two pieces for a large bud) of bacon tightly and fix with two toothpicks in a cross across the botton of the flower.
Step 2: Place roses on greased baking sheet and cook in a 400º oven for 20-30 minutes, until the outside is crisp and browned.
Step 3: Feed the skewer through the bottom and top of a stem of basil and then spear a rose bud on the top. Slowly twist the two toothpicks to remove them from the rose bud. Repeat for each bulb.
Step 4: Place roses in vase and fill with dill and remaining basil for filler.