Exclusive Stories
Recent Articles
Categories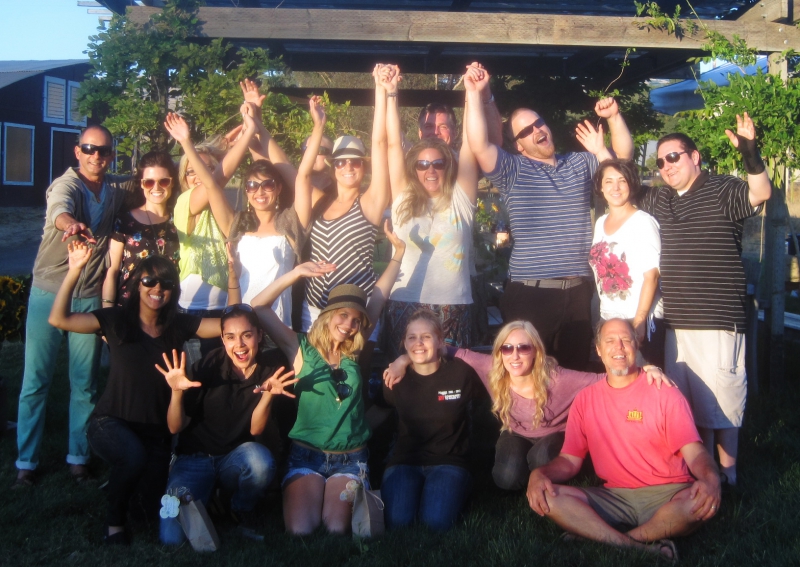 Nugget Markets Healthy Living Specialists Enter Soaptopian Bliss!
Friday, July 27th, 2012 @ 11:17 AM
Our healthy living specialists just returned from a magical trip! Soaptopia founder Jolie Chitwood Cox and her talented team gave a hands-on soap-making training in the outdoor paradise of a local flower farm. Jolie's Soaptopia began when she decided to make natural soaps that were chemical and allergen free. "I was allergic to most beauty products like so many others. The purest and most natural products were so difficult to find, so I decided to create them for myself."
While we suited up for our soap-making adventure, Jolie explained her vision to build community around natural products made with pure essential oils and the best plant-based oils. Jolie walked our specialists through the soap-making process and explained that while all her ingredients are in their purest form, the most important and most pure of her soap's ingredients is love!
We spent the afternoon experimenting with new aromas, textures and colors and we all left with our own personal concoction. We're thrilled to have such a wonderful product in our stores, and the passion, dedication and love that Jolie puts into every batch of soap is undeniably evident. Many thanks to Jolie and the Soaptopia team for allowing us to enter this magical world and to be soap makers for a day!
-- Danielle DeBow, Marketing and Communication Manager
Enlarge Images